About Us
Gerry McGuire's is a family-owned and operated luxury shoe, handbags and accessories store with locations in Ballina and Castlebar, Co. Mayo. In recent years, we've expanded our offerings beyond footwear to include luxury handbags, wallets, and accessories. In-store and online, we carry the world's most prestigious brands.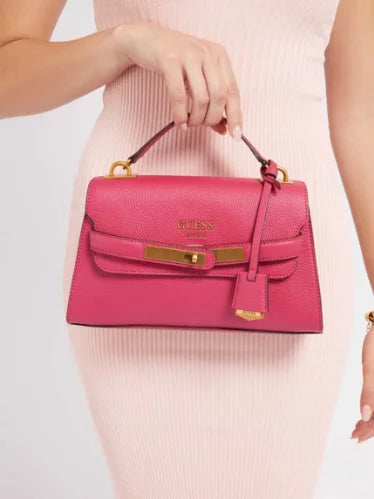 Our Story
Gerry McGuire's offers great service and an exclusive selection of ladies shoes, handbags, and accessories, with unusual finds from the best international brands including LODI, Guess, Nero Giardini,Marc Jacobs, UGG, Tommy Hilfiger, Michael Kors to name a few and even our very own Gerry McGuire's label. To meet our customers' needs, Gerry McGuires stocks the season's most stylish, trendy must-have brands and goods.
Gerry McGuires opened its doors in Ballina, Mayo, in 1969, bringing style to the famous town.
For almost 50 years, our family has brought you the newest in designer footwear, handbags, and accessories for any occasion.
We strive to provide our loyal customers with the finest quality and most popular brands and products while providing great service.
Ballina Store
Castlebar Store
History
Gerry and Bridie McGuire started their first store in Ballina, Co Mayo, on March 26th, 1969.
They set out to bring "a little bit of Milan to Mayo," and they more than succeeded: Gerry McGuire's is now the most famous shoe boutique in the west of Ireland, after more than 50 years.
Today, it is run by their son Brendan and his wife Marie, who have taken the company to new heights by opening a new store in Castlebar and giving consumers some of the world's most well-known and well-loved brands.
Lodi, Gadea, Nero Giardini, Hispinatas, Callaghan, Toms, UGG, Gerry McGuire's own brand, and many other shoe brands are available. Michael Kors, Guess, Marc Jacobs and Hispanitas are among the handbag brands available, with more being introduced each season. Gerry McGuires now also operates as an online ecommerce firm, developing their business abroad and delivering their much-loved products to all of their devoted consumers all over the world.